Case Study
City of Detroit
Made possible by:
Rocket Community Fund, Knight Foundation, Connect Humanity, EntryPoint Networks
PROJECT HIGHLIGHTS
Design was a fully architecturally compliant design utilizing an active ethernet solution to support a fully automated open access network.
Initial Pilot design of 2,552 addresses was also completed to a detailed level desktop design.
Every design was accompanied by a detailed BOM (bill of materials) to accurately assess cost of deployment and establish a solid initial budget.
All designs were completed within 4 weeks of commencement.
0
HHP-Full FLD (feasibility level design)
Project Details
The City of Detroit will begin building a fiber optic network in 2022. Construction will start in Hope Village with the goal of expanding to other neighborhoods most impacted by affordability and availability gaps.
There are very few fiber optic connections to the homes and small businesses in Detroit. The city is building a fiber optic network because fiber is the future.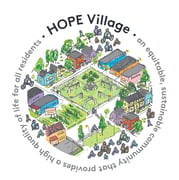 The City of Detroit is building an Open Access Network. The on-ramp to the internet goes through an Internet Service Provider (ISP). Today, most Detroit residents have only a few options for an ISP.
The city is going to build a world-class fiber optic network and then make it easy for many ISPs to offer services to residents and businesses in Detroit.
The system will be automated so residents can switch their ISP if they are not satisfied. Real competition will drive costs down and improve service. The technology to do this has existed for many years.
OUR APPROACH
By partnering and working with organizations such as the Rocket Community Fund, Knight Foundation, Connect Humanity, and EntryPoint Networks, Biarri was able to engage quickly and get to work. Biarri completed an architecturally compliant (full active ethernet) FLD (feasibility level design) to provide service to every household and business in the City of Detroit (369,496 HHP) in just over six weeks.
In addition to the design, Biarri also provided a detailed BOM (bill of materials) so our partner EntryPoint Networks could deliver solid substantive numbers to generate an initial budget that was crucial to the overall Master Broadband Plan.
The design and Master Broadband Plan will be used to request state and federal funding to expedite the completion of this city-wide fiber network. This was the largest singular design that Biarri has ever run through our tech stack to date.
In addition to the citywide feasibility design, Biarri produced a detailed level desktop design for the initial pilot project area of Hope Village, which is an underserved community of 2,552 households and businesses in which most experienced a 45-day internet outage during the pandemic.
The city will use its ARPA (American Rescue Plan Act) funding to kickstart the Hope Village pilot project.
RESULTS
Designs and Master Broadband Plan were completed prior to the deadline for submission and to receive ARPA funds to be able to complete the initial pilot area to full deployment. Additional funding will also be requested from various sources utilizing the deliverables from Biarri and EntryPoint Networks.
Start automating network designs today
If it seems like the results above can help you with your projects, get in touch with us and we'd be happy to show you the way.
Learn More