It's time to think big:
A conversation with Blair Levin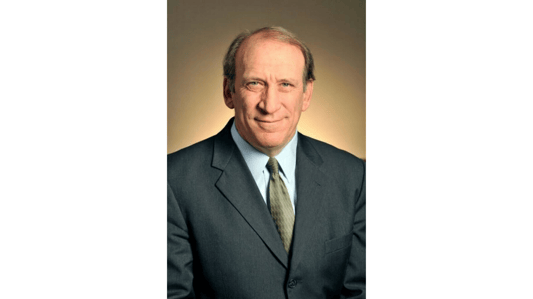 The Biden plan calls for $100 billion to bring broadband to all corners of the nation within the decade. It's exciting for the industry to see the new administration prioritizing fiber deployments and digital equity. People without broadband access in rural, urban, and suburban areas will hopefully benefit from having affordable, high-speed broadband service—and all the economic and social benefits that come with it.
Here is THE chance for them to participate in the digital economy, enabling and stimulating the economic and socio-economic development they so desperately are currently lacking. But to build networks to potentially hundreds of millions of individuals in eight years means that we have to think bigger and broader. From initially planning footprints for new networks, through to efficiently constructing, we need to change up the game when it comes to speed and scale. We should be taking advantage of proven-technology approaches, data-driven approaches, and change our view of what "portion size" of footprint is actually going to make the impact we need. For example, the technology is here, is proven, to plan projects for 40,000+ homes passed at a time, not just 10,000 or less, which has been our normal "portion size" of choice for years. Using a machine-led approach, which starts with data engineering, will be one of the catalysts needed to increase to the required speed and scale that helps America achieve its lofty broadband goals.
"We should plan projects for 40,000+ homes passed, not just 10,000."
Hopefully, the large investment America is about to make to upgrade its broadband infrastructure, will be well spent. I recently sat down with Blair Levin, Non-Resident Senior Fellow at The Brookings Institution and Executive Director of the National Broadband Plan under President Obama, to explore the opportunities with American Jobs Program and its proposed $100 billion for broadband. I asked Blair what are the best ways to address deployment and adoption of networks?
"You have to say, what's really going on here, what's the vision we want to get to," he said. "The bill is both big and important."
Here are the four fundamental priorities that he articulated:
Finish the job of building out networks everywhere, which impacts about 20 million Americans;

Create mechanisms of affordability and digital readiness, impacting about 80 million people;

Promote more competition, great in theory and complicated in practice; and

Have America lead in technological development of communications networks over the next 30 years.
"The Biden plan clearly prioritized the first piece, of finishing the job of building out great networks. [The White House] is willing to put enough money behind this. A great network should be future proof and should have excess capacity to meet all conceivable needs over the next 20-30 years," added Levin.
So what's the model? Levin continued: "As to the unserved portion, pretty much all the money will be spent on fiber. You can see on the auctions that the FCC has done, they funded things other than fiber... but I get the sense, on a bipartisan basis, that Congress wishes they only funded fiber. It's fundamentally about funding fiber to most unserved places."
In addition to addressing access and adoption of fiber networks, Levin sees opportunities for America to lead in the development of future 6G networks and Smart Cities applications. And while he anticipates that ultimately, the Broadband Bill will go through several rounds of negotiation and look different from what's being proposed right now, he believes there is an important role for states to play.
"State governments see the opportunity to invest in networks now….The previous FCC made a monumental mistake, not only from a policy perspective, but from their own point of view. They said we're going to classify communications networks as Title I, and we have no jurisdiction over them and that states have no jurisdiction over them either," he said.
"State governments see the opportunity to invest in networks now."
However, states have been successful in arguing that the FCC's policy was too broad and states have been winning in court. "States are going to play a bigger role until congress steps in," he said.
As I said before, hopefully, the large investment America is about to make to upgrade its broadband infrastructure, will be well spent. But I think we can all agree, that hoping in itself is not enough. It's time for the industry to roll up its sleeves and take action. It's time for big thinking and big action. Let's challenge ourselves and our industry colleagues to do what has to be done and think out of the box. Watch this space, there are new and big ideas surfacing, we need to ensure we are asking the right questions, leaning into more divergent discussions on how to moonshot across the Digital Divide.
America can't wait anymore.
Want more?
Subscribe to our monthly newsletter coming Fall 2022 for more updates.